1 tag
"If you can sustain your interest in what you're doing, you're an extremely..."
– texturism
1 tag
Dear America: Read this before heading north →
sabine: Foreign Policy Passport addresses this.  Mind blown that there are people who threaten to move to Canada because the US is too "socialist". It is apparent in 0.5 seconds that they know absolutely nothing about Canada. 
4 tags
"Listening to GOP Presidential candidates talk...
4 tags
2 tags
1 tag
4 tags
2 tags
"There can be no happiness if the things we believe in are different from the..."
– Freya Stark
2 tags
2 tags
2 tags
3 tags
Scandinavian Suspense
Nordic noir with its scenery, atmosphere and quiet vibe. Scandinavian suspense authors to check out: Swedish crime novelist Henning Mankell Karin Fossum Arnaldur Indridason Johan Theorin Jo Nesbo  + the classics from Maj Sjowall and Per Wahloo
3 tags
How AMC's Intriguing 'The Killing' Is Turning... →
"I'm tingling because so far, the storytelling is remarkably layered. Almost every scene forwards the plot — about a Seattle homicide detective named Sarah Linden (Mireille Enos) and her attempt to solve the murder of a local teenage girl — but it also tells us something about the psychological state of the characters or the creepiness of their city."
2 tags
3 tags
The Good in Mediocre Governance →
"In international strategizing, as in life, we tend to have a better sense of ideal outcomes than we do of possible, if second-rate, ones. Just as little girls dream of being prima ballerina at the Bolshoi and not members of the corps de ballet at the Kentucky Ballet Theatre, policy-makers tend to hold up the bright lights of Sweden and Denmark when articulating the hopes for crippled states...
1 tag
"Risks must be taken because the greatest hazard in life is to risk nothing."
– Leo Buscaglia (via thresca)
2 tags
3 tags
Mumford & Sons - Little Lion Man So gorgeous.
4 tags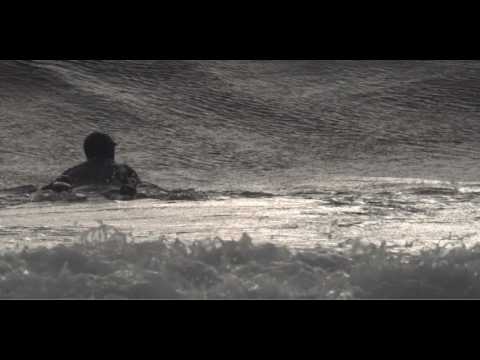 1 tag
The Smiths - There Is A Light That Never Goes Out...
2 tags
1 tag
4 tags
2 tags
Yelle - Qui est cette fille? // Who's that girl? -...
4 tags
1 tag
3 tags
3 tags
Watch
Longboarding at Goat Hill filmed by Mammoth Media using a Nikon D90. The vintage grading is perfect. (via) Gorgeous video.  I can't wait for spring!
1 tag
Talking Your Way to Happiness: Well-being Is... →
"Greater well-being was related to spending less time alone and more time talking to others: The happiest participants spent 25% less time alone and 70% more time talking than the unhappiest participants. In addition to the difference in the amount of social interactions happy and unhappy people had, there was also a difference in the types of conversations they took part in: The happiest...
3 tags
Why Strong Female Characters Are Bad for Women →
(link via robot-heart-politics: champagnecandy) Re: Hollywood's version of a "strong female character" Flawed characters are compelling vs Hollywood operating as a doughy teenage male creating 2D characatures.
5 tags
3 tags
1 tag
sabine: lapetitefigue: why do all the female ice dancers look so angry? Because Johnny Weir keeps telling them to "be fierce out there!" and they are misunderstanding. Johnny Weir is amazing.
3 tags
2 tags
1 tag
1 tag
The XX – Heart Skipped a Beat I could basically...
2 tags
1 tag
vicissitude
\vih-SIS-ih-tood; -tyood\; noun: 1. Regular change or succession from one thing to another; alternation; mutual succession; interchange. 2. Irregular change; revolution; mutation. 3. A change in condition or fortune; an instance of mutability in life or nature (especially successive alternation from one condition to another). (via)
5 tags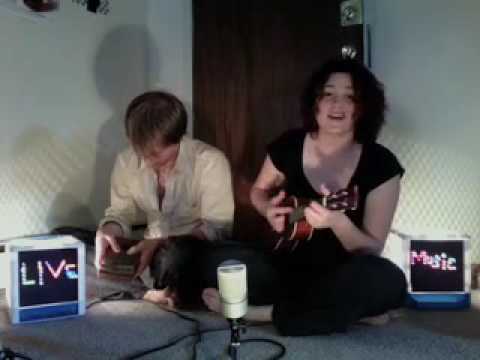 5 tags
"The point is that there's often an indefatigable gap between the rigors of..."
– Jonah Lehrer (via ninakix)
4 tags
"The markets would help to clarify exactly the extent to which there is in fact a..."
– Nate Silver on a futures market for global warming (via marbury, ninakix) The use of markets would be an interesting and effective test of belief as it requires breaking that all too difficult initial barrier of inertia — whether it be political will-power, or overcoming business risk to...
2 tags
2 tags
First osmosis power plant goes on stream in Norway →
The world's first power plant based on osmotic power — a small prototype plant — recently opened in Norway. The plant generates electricity through osmotic pressure: when salt water and fresh water come together, like when a river meets the sea, there's a difference in water potential. The fresh water and salt water are brought into distinct chambers, separated by a membrane that lets only water...
2 tags
2 tags